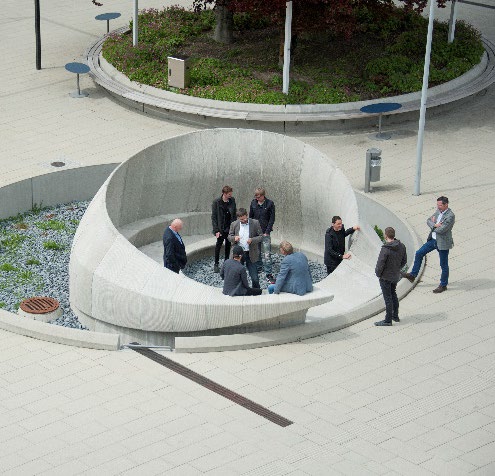 Graduation Project Modelling of 3D Printed Concrete
Numerical modelling the in-print and after-print performance of 3D printed parts of an architectural sculpture with DIANA FEA software
3D printing of concrete poses a range of structural engineering challenges that require numerical modelling in order to move away from mostly trial-and-error approaches. These challenges occur both during printing, when the lack of formwork can result in collapse, as well as after printing. In the latter case, the complex and individual geometries require a smooth and digital workflow, considerations of load cases, etc. The project will take a recent pavilion developed by the University of Innsbruck in collaboration with the TU/e as a study case, and compare simplified approaches taken in that project to more complex modelling. In addition, it will develop models for printability of the parts. DIANA FEA will assist in the development of appropriate models. The project is expected to result in a (journal or conference) publication.
Can be divided into 2 separate projects for (i) in-print and (ii) after-print, respectively.
In collaboration with DIANA FEA, Netherlands.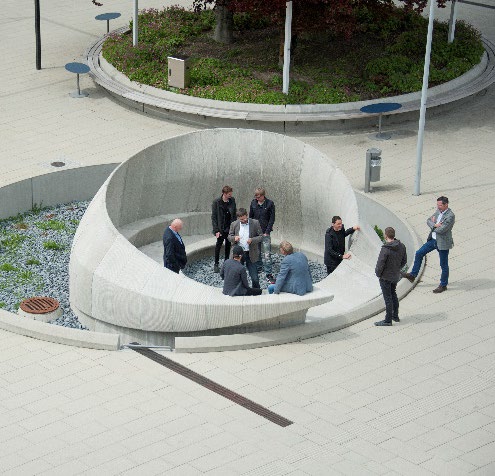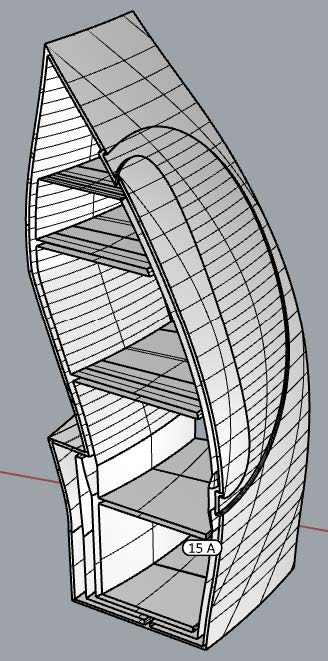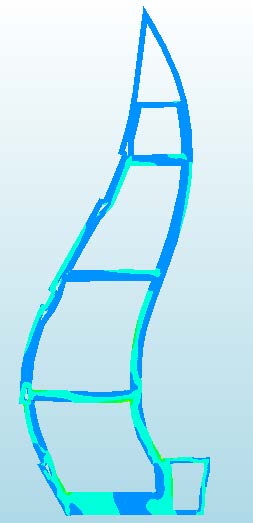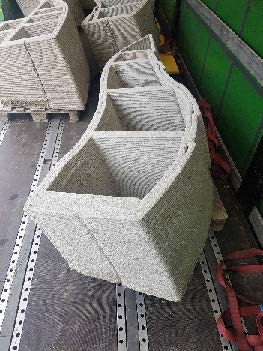 Cohesion Pavilion, University Innsbruck - 3D Rhino model of a part – 2D Diana model – Individual part before assembly. Research TU/e and UIBK.
Interested?
The contact for this job posting is Dr. ir. F.P. Bos.