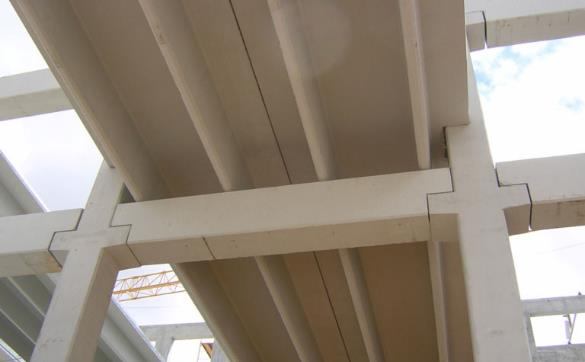 Demountable precast concrete structures for residential buildings
Robust and demountable precast concrete structures for residential buildings up to 4 storeys
Stufib study cell Precast concrete is planning a research into the possibility of finding a demountable (because of sustainability) yet robust application for precast concrete system. The possibility exists that this research is carried out by a TU/e graduate, whereby the graduate is the author of the study cell report, which also will be the graduation report. The study cell will have regular meetings which will guide the graduate through the project. Once the project is completed, you can present your findings to your fellow structural engineers at a Stufib evening. Information about Stufib can be found at: https://stufib.nl/.
The work on the project can be performed at the TU/e, although there will also be a possibility to perform the work as an internship at one of the firms which participate in the study cell.
Beside two TU/e employees, one member of the study cell will be a member of the supervising committee.
More information on the project can be obtained from Simon Wijte (s.n.m.wijte@tue.nl)
Interested?
The contact for this job posting is prof.ir. Simon Wijte.