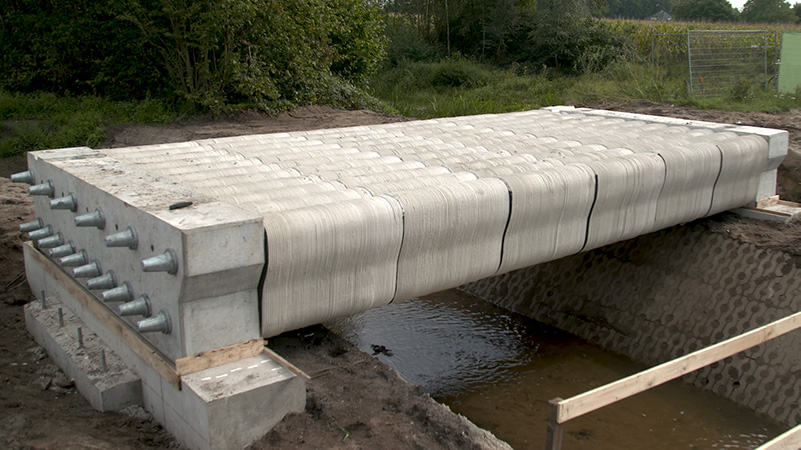 Circular connections in 3D printed concrete pre-stressed bridges
Non-permanent connection principles (including different materials such as rubber) will be designed and experimentally tested
The goal of this graduation project is to develop and experimentally test circular connection systems for 3D concrete printing (3DCP). So far, structural applications of 3DCP consist of monolithic structures, or elements that have been glued together into a fixed connection. Both options do not provide a suitable circular solution for disassembly and re-use of parts. In this project, non-permanent connection principles (including different materials such as rubber) will be designed and experimentally tested. In the past, first results of rubber and glue connections between printed elements have already been tested at TU/e, which provide a starting point for this research.
For this graduation project, affinity with structural design and experimental testing is desired. This project is linked to an ongoing design project in collaboration with Rijkswaterstaat.
Supervisors: Prof. Theo Salet and dr. Rob Wolfs
For more information please contact Rob Wolfs
Interested?
The contact for this job posting is Rob Wolfs.