51st board
Monica Suijs - Chairman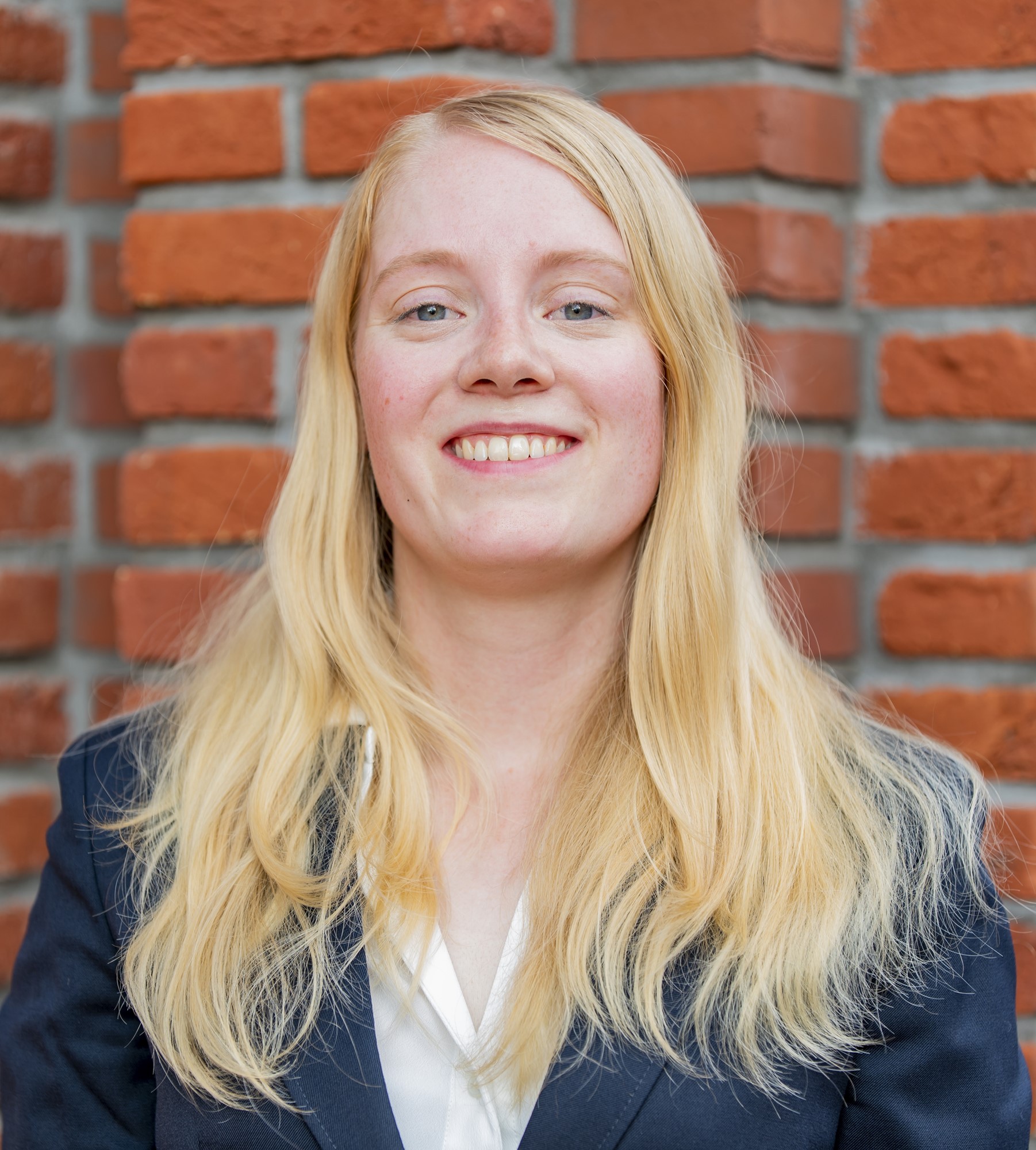 Dear KOers members,
My name is Monica Suijs, I am 24 years old and I was born and raised in the city of light, Eindhoven. In Eindhoven, I did my VWO in six years at the Bisschop Bekkers Lyceum, now known as the Frits Philips Lyceum. During my high school years, my interests switched a lot, but in the end, I finally knew I wanted to do something in the Built Environment. After my teachers said that my math and physics grades were not good enough for the TU/e, I first went to study at the Avans University of Applied Sciences in 's-Hertogenbosch.
During my studies at Avans, I found out that architecture was not really my thing, so I took an interest in structural design and also did a minor in that. After graduating from Avans, I was finally ready to go to the TU/e where I started my pre-master. When I finished my pre-master in six months, I immediately started the master Structural Engineering and Design.
In the pre-master, I started to get to know KOers through various activities. It didn't take very long before I joined a committee, namely the KIST committee. Together with my committee members, we organized the study trip to Canada in 2019. I had enjoyed it so much that I joined the MDE committee the year after. Due to my enthusiasm at almost every KOers activity, I became interested in joining the board of 2020 - 2021.
In my spare time, I am also an active member of my scouting, situated in the beautiful green area of Estate De Grote Beek. I am an enthusiastic group leader of a group of young girls, from 7 till 11 years old. Every Saturday I spend my time at the scouting and usually the day ends with all the group leaders joining the lovely campfire in the evening.
As the chairman, I am responsible for leading the day‐to‐day management of the board, the meetings, and ensuring that the policy plan is properly adhered to. Also, I represent KOers by taking the floor during the various activities and representing the interests during the CSPO meetings. As the chairman, I am always ready for my fellow board members and general members, I am the general point of contact for KOers, and I will always strive to put KOers in the most positive light possible.

Paul Otterspoor - Secretary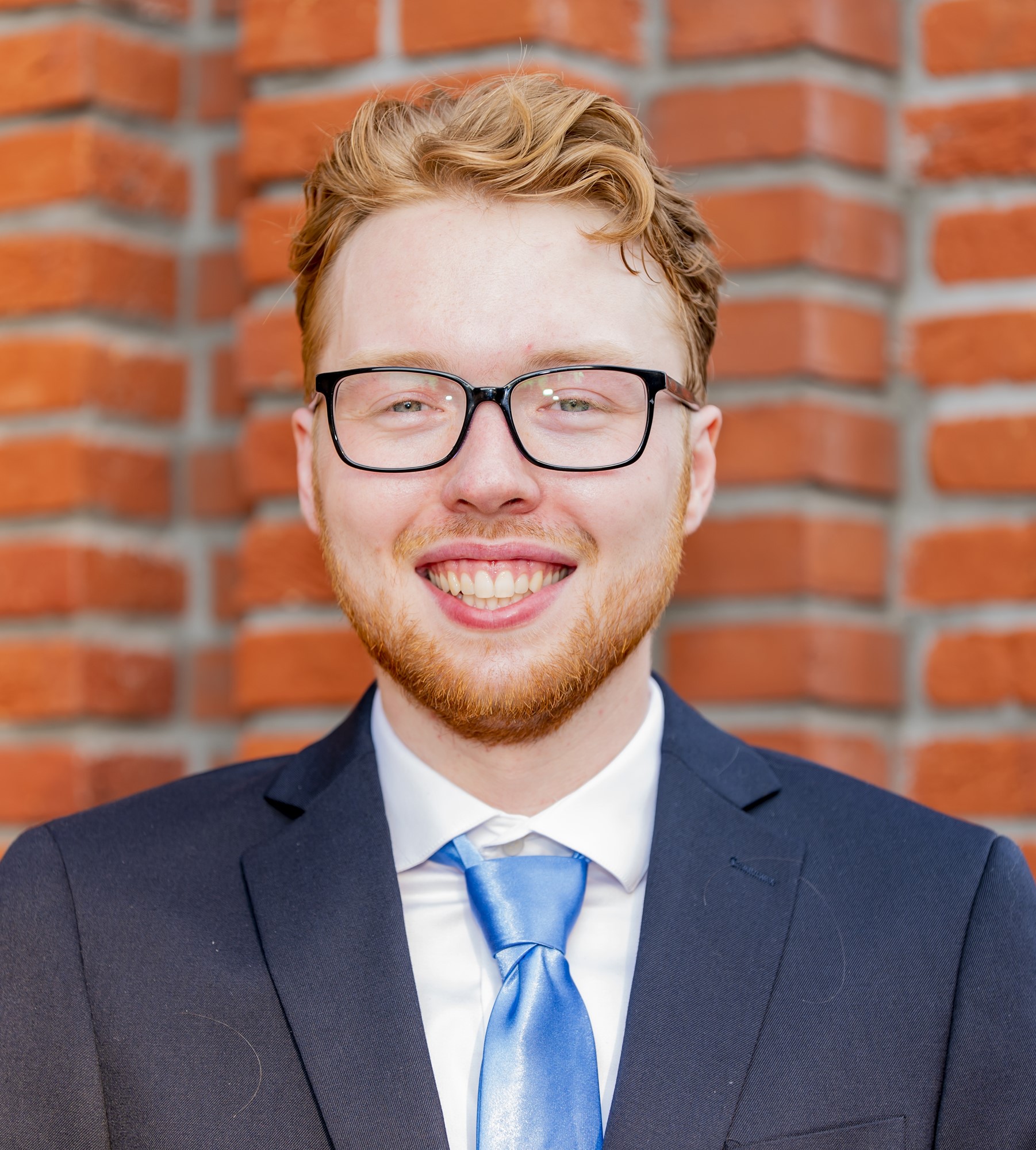 Dear KOers members,
My name is Paul Otterspoor and I am 26 years old. Since my birth, I have lived in Eindhoven. This is also the city where I completed my VWO and where I started my bachelors immediately afterwards. The choice of my studies was not too difficult; I wanted to study technical topics but I was also interested in design-related fields. This faculty quickly became one of the few serious options for me, along with Industrial Design in Twente. Interest in buildings is not unexpected, as an uncle has also previously worked in this field and one of my grandfathers was an architect before I was born, so it seems to run in the family. After enrolling here at the Built Environment in Eindhoven, I've never felt any doubts about whether this was the right choice for me.
Within the faculty, I did have many doubts about which specialization I liked best. Between my preferences architecture and structural design, I felt more confident in my abilities to design buildings from a technical point of view. Though I found that this track fits my own capabilities better, I am still very interested in thinking about the roles of multiple disciplines. After all, that aspect of buildings is what got me interested in the first place.
KOers has been a part of my university life for a majority of the eight years that I've been here. Throughout the years, I've attended many drinks, lunch lectures and concrete canoe races, and lately I've steadily been joining more and more different activities. However, I've never been an active member. Now that I am nearing the final stages of my studies, I want to take the opportunity to become a board member, finally actively participating in the association.
As the secretary, I will be responsible for writing the minutes of meetings, maintaining the membership document, inbound and outbound mail, and the website. I will also make sure that KOers blue is used consistently to maintain the corporate identity of KOers. Me and Anke will share several tasks, mostly concerning media. The majority of that, specifically promotion and most social media, will be assigned to Anke. 

Femke Hermans – Treasurer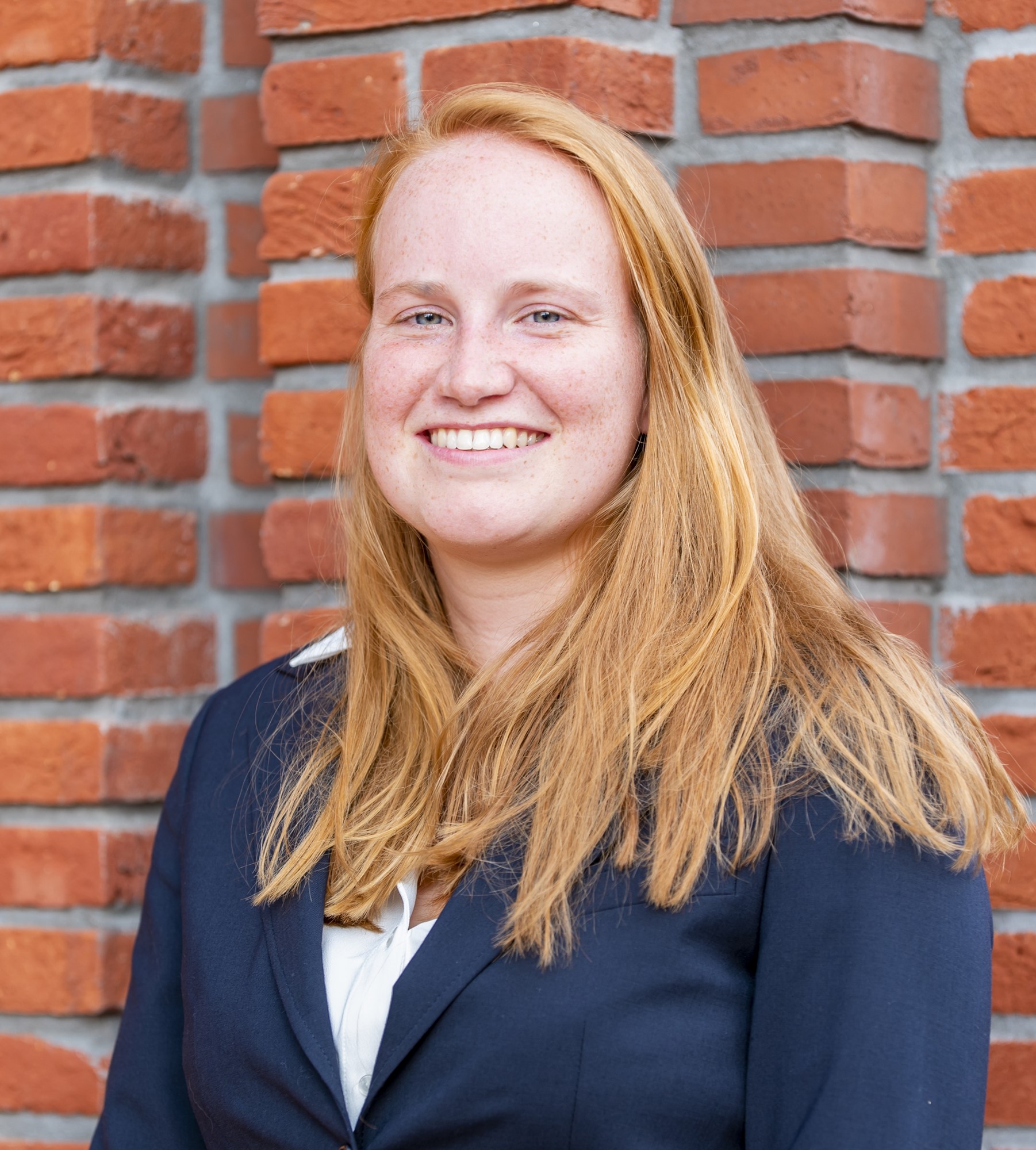 Dear KOers members,
My name is Femke Hermans, and I am 23 years old. I was born and raised in Helmond, city of dreams. After finishing VWO in Helmond I went to the TU/e to study '"Architecture, Urbanism and Building Sciences". Mainly because I wanted to do something creative and technical, but also because I did not want to do ICT/computer programming like everyone else in my family. Another advantage was that Eindhoven is very close to Helmond (specifically Brandevoort) so it was only a 10 minute train ride. Because of this very short commute, I only got a room in Eindhoven after one and a half years of studying.
I always knew that I did not want to study architecture because I could never understand the thinking of architects. I was immediately very interested in the Structural Design direction during my bachelor's. In my first years at university, I became an active CHEOPS member by joining the party committee for a year and then the SkyBar! committee for 2.5 years, of which 1 year as secretary of the bar. During the end of my Bachelor I came in contact with KOers through their drinks and activities. And I continued going to those activities during my first year master, in which I also joined the KOersief committee as an editor.
During the first semester of my second year in my master's, I went to Stockholm, Sweden for one semester. At the KTH I followed some Civil Engineering and some Sustainability related courses. After my time in Stockholm, I returned back to live with my family in Helmond once again.
After finishing my bachelor's within the required three years, I decided to take it slower in my master's, therefore I started doing two courses per quartile, but also doing committees on the side. I think a board year with KOers will be a nice addition to my study in the upcoming year.
As treasurer, I will take care of the income, expenses, and also all the declarations of KOers. A budget will be made to order all the finances. This gives a clear overview and the opportunity to be able to perform all the desired activities. In addition to this function, I will also be board representative in the KOersief committee.

Mike Veenhuis - Commissioner of Public Relations & Vice-Chairman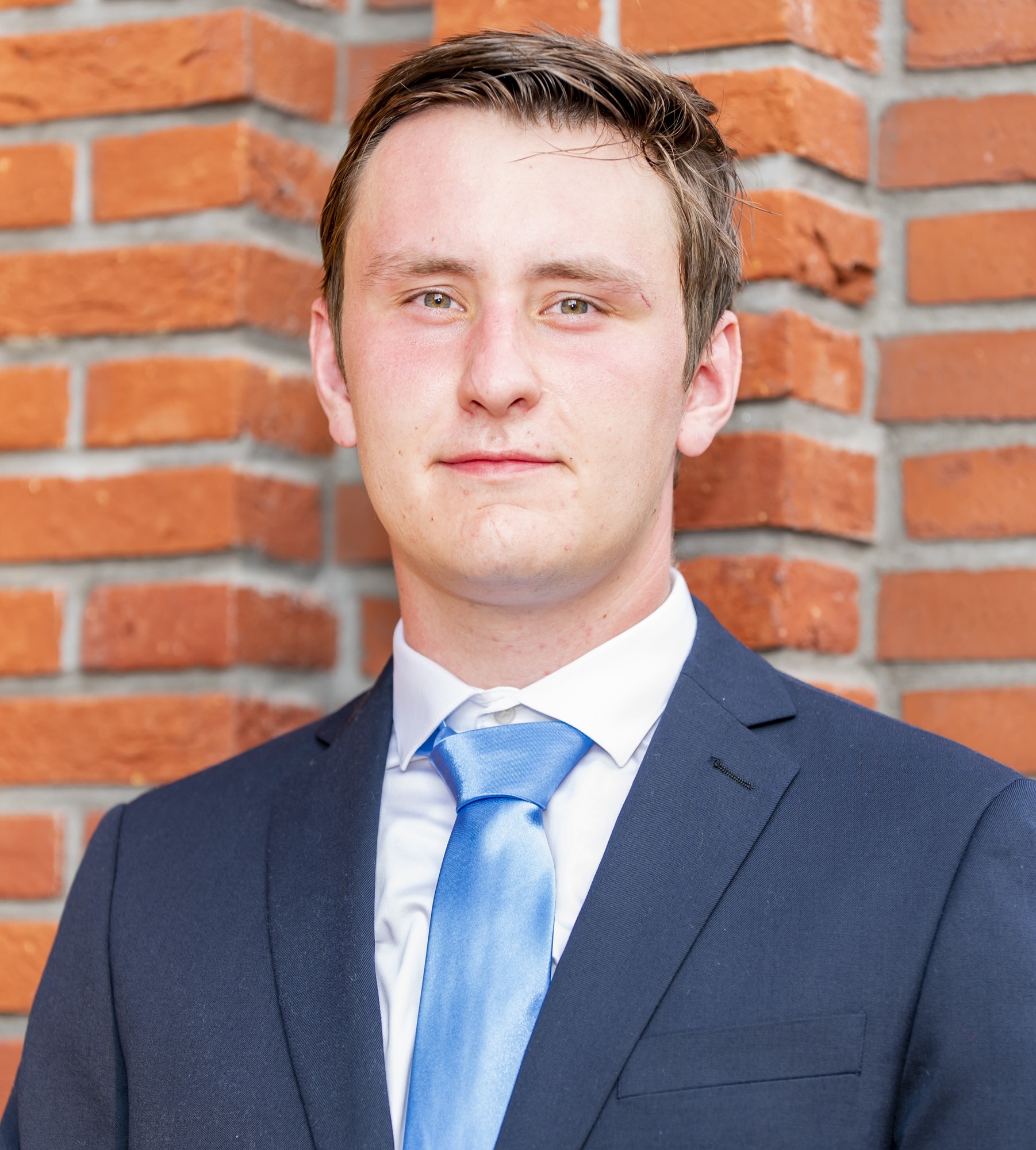 Dear KOers members,
I am Mike Veenhuis, your new commissioner of Public Relations and Vice-Chairman. Just like my predecessor, my origins lie within the beautiful region known as de Achterhoek. I'm from a small town called Steenderen, where I went to elementary school. Afterwards, I went to Zutphen to attend high school. I attended Baudartius college where I got my Gymnasium diploma. It was clear from early on my dream was to be part of the built environment and after visiting the TU/e for the first time I was sold.
At the TU/e, I always wanted to do structural design. I always wanted to know how and why something behaves like it does. However, during my studies, I also found out architecture also interested me quite a bit. Being mainly focused on structural design still, I am going to start my Master's this upcoming year in Structural Engineering and Design, but with my interest in architecture I hope to incorporate architecture within my structural designs.
In my bachelor's, I enrolled in several different committees for study association CHEOPS, notably a small trip, lecture and debate, and Do It Yourself committee. This way I familiarized myself with organization and acquisition. As soon it was time to step up, I joined study association KOers, where I joined the activity committee. During this year, I visited several companies, sparking my interest for the position of Commissioner of Professional Relations.
As commissioner public relations, I will be responsible for maintaining and obtaining sponsors. In addition, the excellent relationship between the public groups and the organization must be maintained. There will always be an effort to recruit one or more new partners. Furthermore, the goal is to maintain contact with the current partners.
Also, I will take upon me the function of vice‐chairman, if Monica won't be able to perform her duties as chairman, I will perform these.

Bart van der Born - Commissioner of Education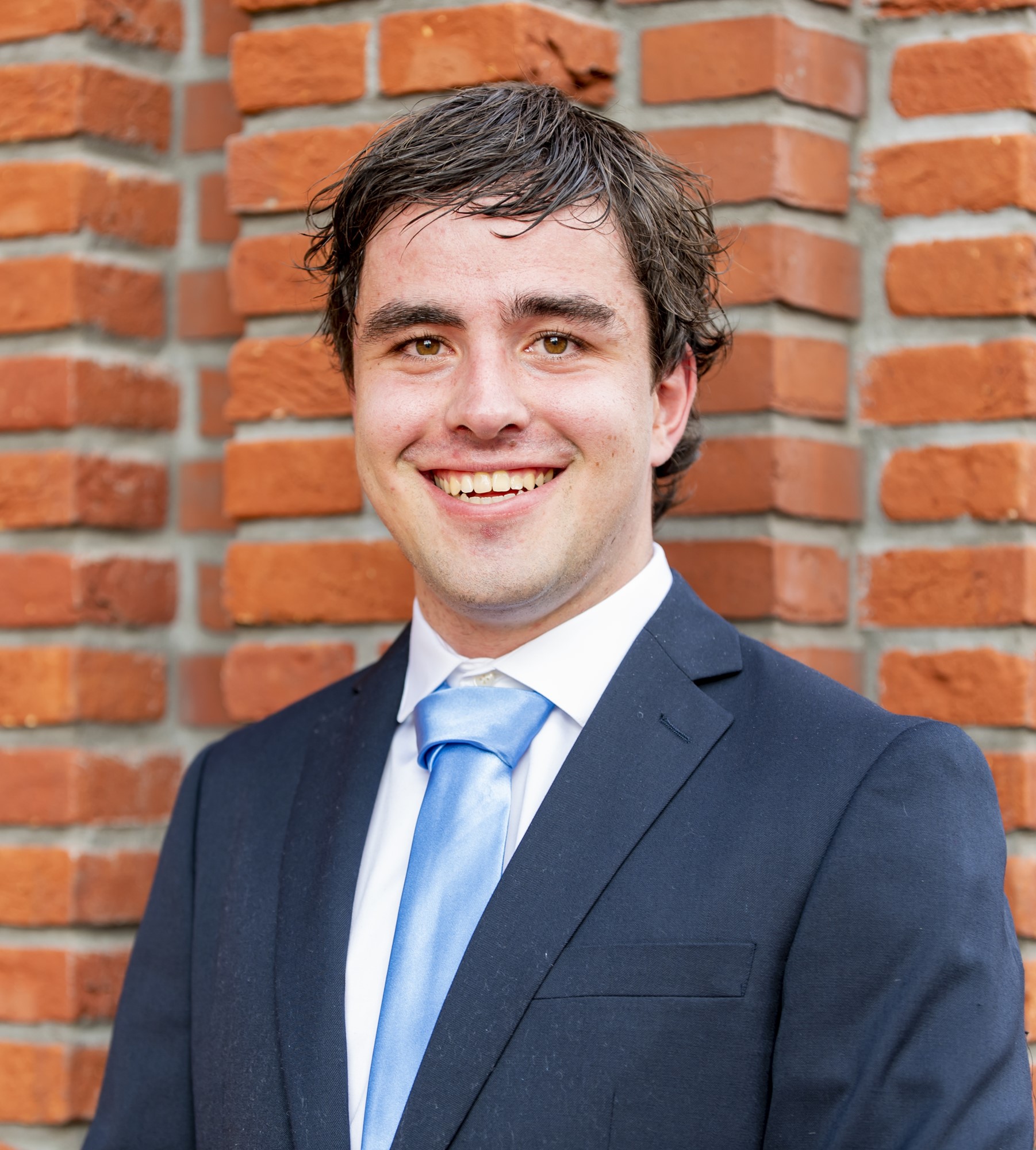 Dear KOers members,
My name is Bart van der Born and I am 23 years old. I was born in Dordrecht and raised in Schoonhoven, a small city in the neighborhood of Gouda. Coming from a family in the building industry (both my dad and granddad were contractors) it was clear for me at high school, I did not want to be like my dad and definitely would not study Building Sciences. I know I wanted to do something technical, so I went to the orientation days of the universities of technology desperately searching for a study different than Building Sciences that I liked. After visiting Delft, Eindhoven and Twente I found out that there was no study that I liked more, so I decided to go for Architecture, Building and Planning in Eindhoven, a choice that turned out to be the right one.
Different from most students that arrive at the university, I did not want to become an architect. I knew it was either going to be Building Physics or Structural Design, but at the beginning of quartile 3 I found out that I liked Structural Design better. I have made several field trips to architectural and building physics courses, but during these courses, I repeatedly found out that structural design was the best match.
During my bachelor (which I surprisingly obtained within 3 years), I did a lot of committees at CHEOPS, varying from the Bachelor Council, DIY or Plugged Festival. During the end of my bachelor, I came in contact with KOers, mainly because of the drinks. During the first year of my masters, I joined several activities of KOers, but not a committee because I wanted to focus on my studies. After that, I found out that I liked extracurricular activities way more than studying and I decided to join the 51st board.
As commissioner of education, I will be guarding the level of education of the courses given by the unit Structural Design and Engineering. This means that I will do everything in my power to maintain the current level of education and improve when there is a need for it. This starts with the evaluation of the courses and continues with the reflection of the student's opinion to the teachers. Next to that, several relevant workshops will be offered to broaden the relevant skillset.

Anke Leemans - Commissioner of Activities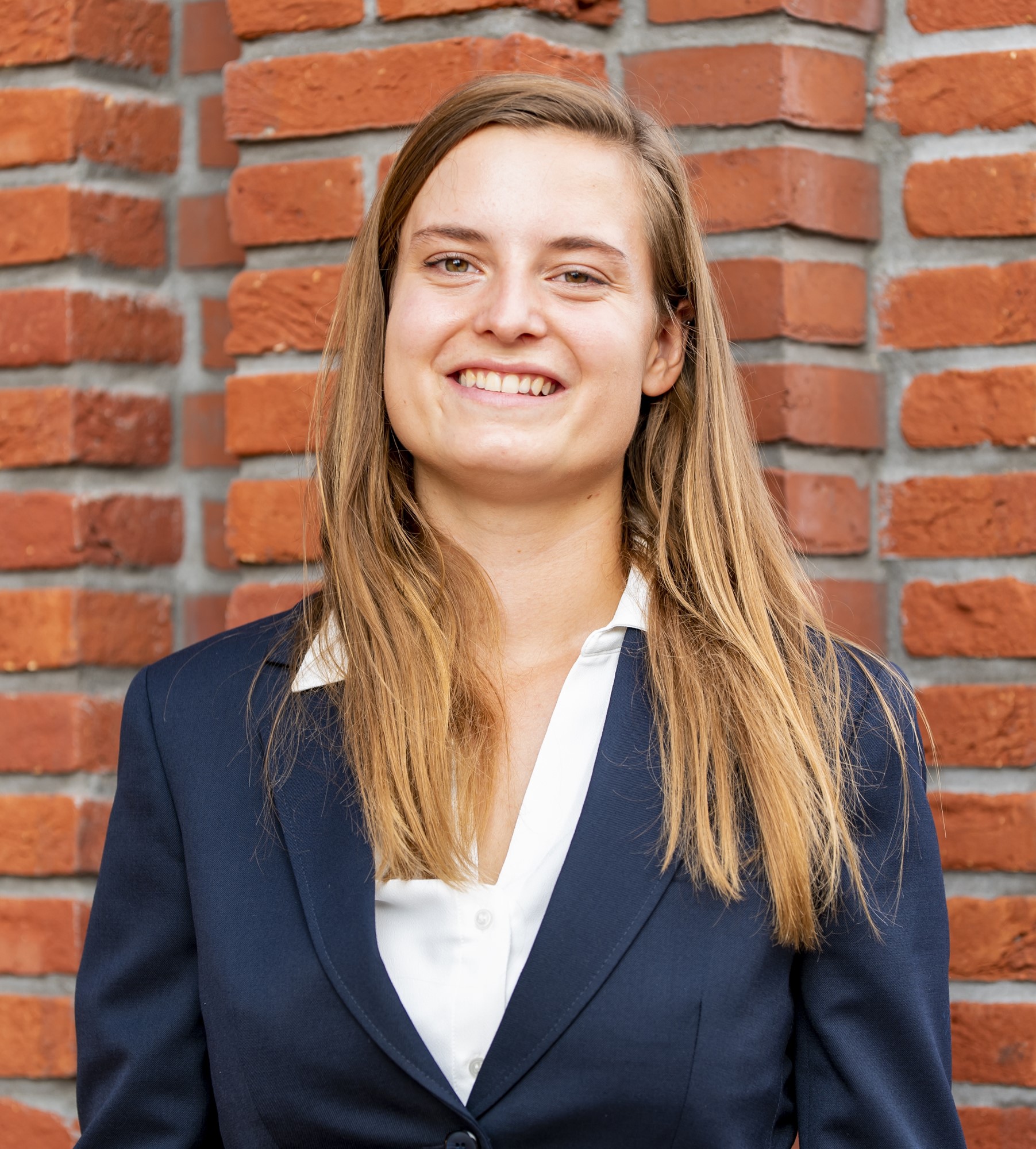 Dear KOers members,
My name is Anke Leemans, I am 21 years old. Born and raised in Dongen, near Tilburg. After finishing Havo, I started my bachelors 'architecture and construction engineering' at Avans Hogeschool in Tilburg. During my bachelors, I choose to do a structural engineering project and immediately liked the types of tasks. So i decided to attend the minor 'structural design' at the Hogeschool of Rotterdam. I also did an internship at a structural engineering office. In addition to structural work, I also did a lot of building physics. During my bachelor a great deal of emphasis was placed on sustainability. This lead my to developed a passion for structures made out of wood. My bachelor graduation was about a meeting venue/ therapy practice room entirely made out of biobased materials. Together with my 2 classmates, we elaborated the project on architectural, structural, and building physics aspects. Furthermore, I attended the Ecoweek in Israel were I did a project on material reduction by using tensegrity. After my bachelors, I knew I wanted to learn more and I was definitely not ready to start working, so naturally I started my master. During my pre-master, I attended many drinks of KOers and I decided to join the KIST committee.
Asides from school I spent a lot of time at scouting, where I attend 2 groups, one with my peers and one as group leader of scouts (of the age between 11 and 15). I am definitely an outdoors person. I love hiking, especially in the mountains.
As commissioner of activities, I will be responsible for the organization of all activities, which do not fall under the category of education. These activities are excursions, lunch lectures, and informal activities for member bonding. The activities increase the knowledge of the members besides the lectures.
I am also part of the media committee together with Paul, I will be mainly responsible for the promotion of the activities. I make posters and update LinkedIn and Instagram.