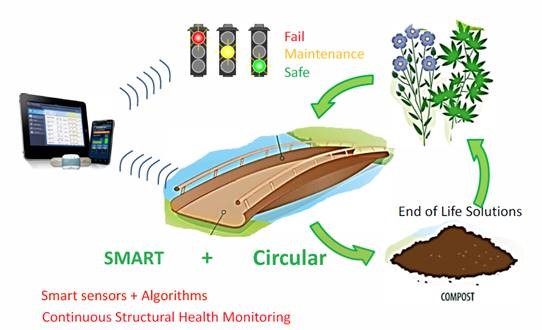 PDEng Structural health in Biobased Constructions
PDEng Biobased Materials
This research at the TU/e focuses on Structural Health Monitoring in relation to Structural Safety (i.e. not End of Life in the picture) and will take place in close cooperation with the new TU/e PhD Biobased Materials, in the chair ISD: Innovative Structural Design (Patrick Teuffel), but also with the other project partners such as contractor Volker Wessels and Centre of Expertise Bio-based Economy (CoE BBE). Depending on the area of interest of the PDEng, the research will focus on sensors in structural elements and the data collection and analysis of these sensors with artificial Intelligence (AI) and the realization of this (Living Lab) in 3 different structural areas: load-bearing wall/roof construction and bridge.
We are looking for 4 PDEng for a period of 2 years.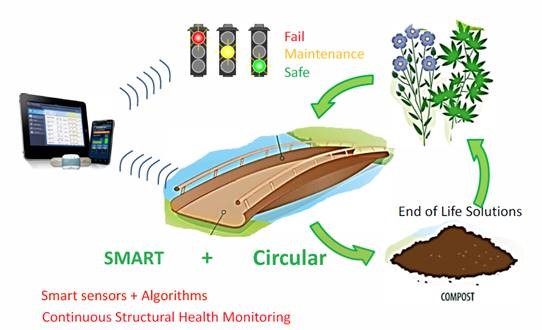 Interested?
The contact for this job posting is Rijk Blok.