A beer pong battle in which KOers competes with Mollier. Join the battle and bring KOers to victory! Your score will be registered and will contribute to the score of your own association. The winner will receive a prize. If you subscribe, you will receive credit for free drinks!
Instructions for the way to set up your game are shown below. You will need to arrange your own cups and ping pong balls.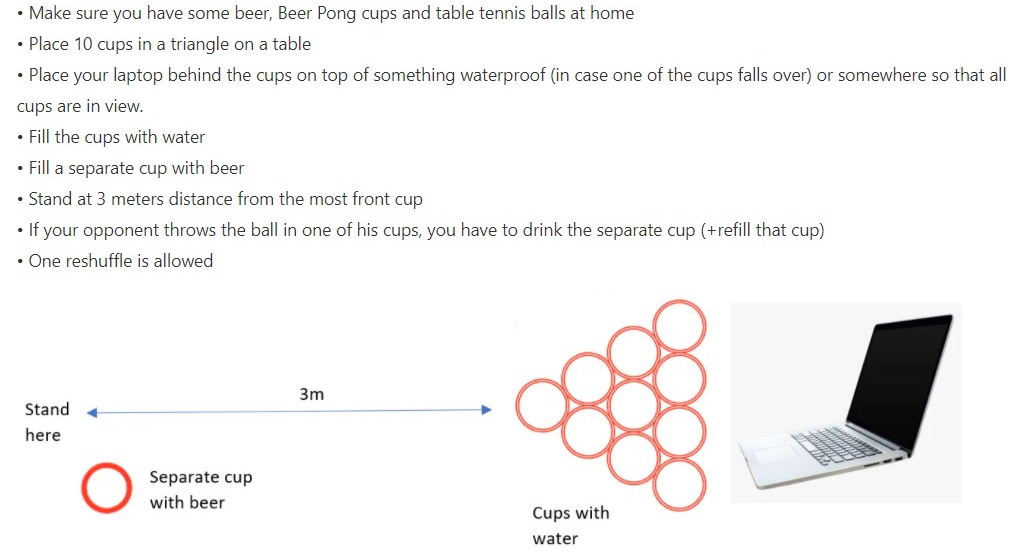 This event takes place online. If you sign up, you will receive the join information before the event starts.